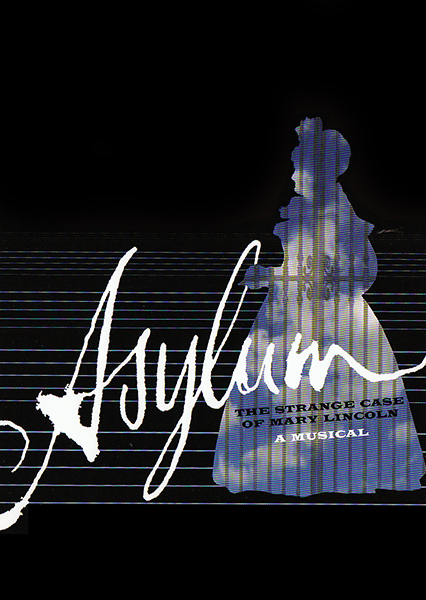 The dramatic musical, Asylum: The Strange Case Of Mary Lincoln, was produced by the YORK THEATRE as one of their mainstage productions in the fall of 2006. Directed by Fabrizio Melano, formerly of the Metropolitan Opera, it starred Carolann Page. The book was written by June Bingham with music and lyrics by Carmel Owen. A CD of the score is available through Footlight.com and further information, including photos of the performance and authors, can be viewed on the Rodgers and Hammerstein website at www.RnH.com. Julia Miles at Women's Projects and Productions presented a version of the musical in workshop form in 2001 at the Julia Miles Theater in New York City. A production in 2010 at the Spirit of Broadway Theatre in Norwich, CT garnered awards and kudos from the theatre subscribers. See Artistic Director, Brett Bernardini's statement below.
Click the logo to the right to obtain more information about licensing rights for Asylum: The Strange Case of Mary Lincoln.
Synopsis
Everyone knows the story of how President Abraham Lincoln died. But what happened afterward? What became of his eccentric wife, First Lady Mary Todd Lincoln, and their son Robert? Though not everyone knows it, the tale of their battle of wills is as thrilling as American history gets. In ASYLUM: THE STRANGE CASE OF MARY LINCOLN, writer June Bingham and composer Carmel Owen explore the dark psychological warfare and unique historical conditions that drove Robert Lincoln to have his mother wrongfully committed to an insane asylum. Imprisoned at a time when women had few rights, Mary must draw on all her strength and cleverness, as well as a few courageous friends and the memory of her husband, to fight the system and set herself free. A haunting character study of a strong-willed woman and a dangerous man, ASYLUM makes history come alive.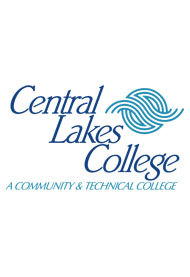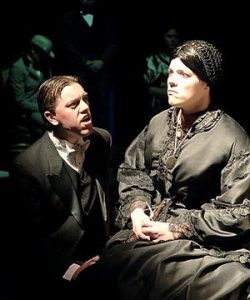 In November of 2008, the theatre department at Central Lakes College in Brainerd, MN staged a production of Asylum: The Strange Case of Mary Lincoln. Here is what the show's director, Dennis Lamberson – Theatre Department Head, had to say:
"We sold out the show for its two week run and it was very well received. The separate schools of law and journalism used it as a case study along with the psychology department, and it generated some interesting academic discussion along with being a musical people appreciated and enjoyed. It became a center of activity on campus for the time we had it up and did very well for us."
---
"I loved working on this musical as did our actors and musicians. It was an amazing exeprience that all of us will treasure!! We expanded the orchestration and worked with the composer/lyricist to make additional special improvements in the script. It was one of the hits of our 2010 season – audiences came back multiple times to see it!! Our production – with the revised book and the expanded orchestrations – has freed the show from it's "opera" confines and relased it into the realm of sweeping musical theater!! This work has enormous potential for theaters of all sizes, anywhere in the world. The story of Mary Todd Lincoln may be American by birth, but the larger story is universal, empowering, uplifting and truly entertaining! For any theater who is looking to produce theater that is artistic, accessible, moving and one to please audiences, you have found that show with ASYLUM: THE STRANGE CASE OF MARY LINCOLN! ."
Brett A. Bernardini
Founding Artistic Director / CEO
Spirit of Broadway Theater