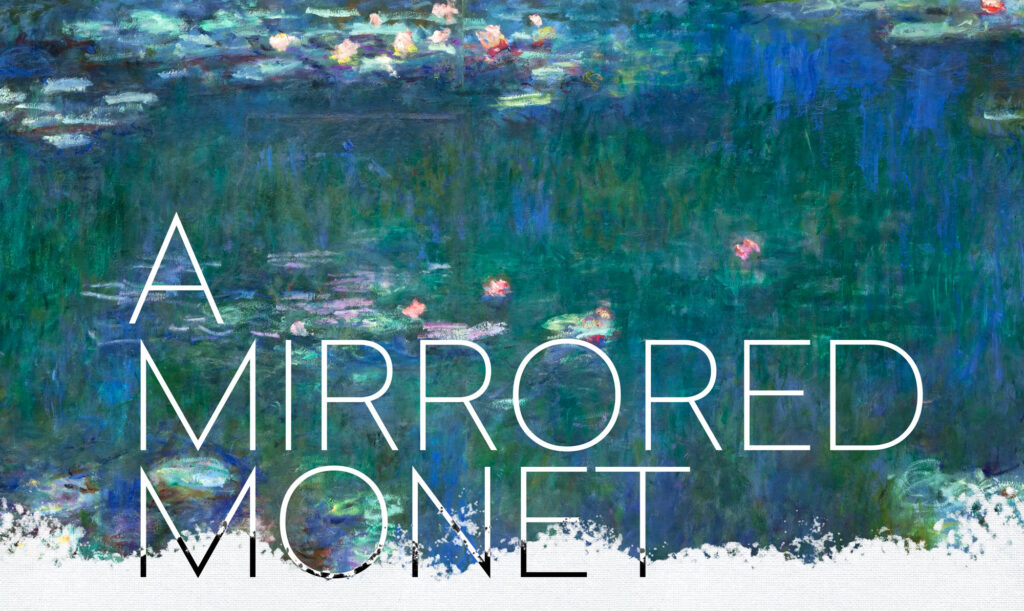 Piano: Eugene Gwozdz
Synthesizer: Joe Mohan
Scott Lehrer: Sound Design
The Mirrored Monet is a musical theatre project inspired by the life and times of Impressionist artist, Claude Monet.
A MIRRORED MONET goes beyond the previous MONET story, to focus on the character of Monet at 76, as he struggles with himself and his painting. It takes place in 1916 while World War I with its bombs and tanks are devouring the French countryside including near Giverny. Monet considers in his mind his young life and how it influenced him as an artist and person, particularly the early years with his first wife, Camille. This is a musical in progress, having recently experienced its first table read by zoom. Stay tuned for future developments.
---
A MIRRORED MONET had its first public reading at the new Dramatists' Guild Foundation's Music Hall on April 9-10.  Stuart Ross directed the 29 hour reading with a group of marvelous actors led by Mark Jacoby (Monet at 76), Matt Hydzik (Young Monet), Allie Trimm (Camille), George Dvorsky (Marquis) Jeanne Lehman (Aunt Elise and Narrator), Tom Rhoads (Bazille and Paul Durand-Ruel), Donnie Kehr (Manet), Akron Watson (Renoir), Cecilia Tripped (Blanche and Suzanne),  Pomme Koch (Leroy). Music direction was by Joe Mohan, assisted by Matt Liu.
---
A reading was held March 8th, 2019 at the York Theatre in New York City. Music and lyrics were by Carmel Owen and book by Joan Ross Sorkin. Direction was by Alan Paul, music direction by Eugene Gwozdz, associate music direction by Joe Mohan, projections by Lacey Erb and lighting by Lucrecia Bricano. The cast included Ken Clark, Peter Cormican, George Dvorsky, Jeanne Lehman, Jamie LaVerdiere, Maurice Murphy, Tom Rhoads, Danielle Erin Rhodes, Alexandra Silber and Price Waldman.
---
Reading at the French Consulate's Salon Rose on February 5th featured direction by Nick Corley and cast of extraordinary Broadway talent.